Bangalore to Ooty Taxi Fare
Fare Sheet Round Trip 2023
| | | | | | |
| --- | --- | --- | --- | --- | --- |
| Cab | Passenger | Minimum Limit | Per KM | Driver Allowance | Booking |
| Swift Dzire/Etios | 4 Pax + 1 Driver | 250 Km | 12/- | 300/- Per Day | Book Now |
| Ertiga/Xylo | 6 Pax + 1 Driver | 300 Km | 16/- | 300/- Per Day | Book Now |
| Innova/SUV | 7 Pax + 1 Driver | 300 Km | 17/- | 300/- Per Day | Book Now |
| Innova Crysta | 7 Pax + 1 Driver | 300 Km | 18/- | 300/- Per Day | Book Now |
Outstation Taxi Rate – 2023
Embarking on a journey from Bangalore to Ooty, often referred to as the "Queen of the Nilgiris," is a delightful experience. To make this journey even more enjoyable and hassle-free, our Bangalore to Ooty cab service is at your service. In this article, we will show you why choosing our cab service for this scenic route is the perfect decision. From competitive pricing to expert drivers and a user-friendly booking process, we've got your travel needs covered.
Table of Contents
Why Choose Bangalore to Ooty Cab Service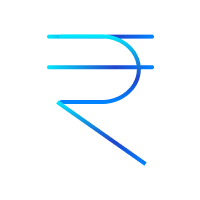 Affordable Rates and Transparent Pricing
When planning a trip, budget matters. Our cab service offers competitive and transparent pricing, ensuring you get the best value for your money. Bid farewell to hidden fees and unexpected costs. With us, you'll have complete clarity about your expenses, making your journey budget-friendly and stress-free.
Comfortable and Well-Maintained Vehicles
Your comfort is our top priority. Our fleet consists of well-maintained vehicles designed to provide you with a smooth and enjoyable ride. Whether you're traveling solo, with family, or as part of a group, we have the perfect vehicle to meet your needs. Sit back, relax, and soak in the stunning views as you journey from Bangalore to Ooty.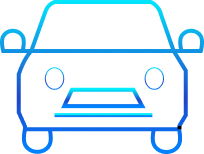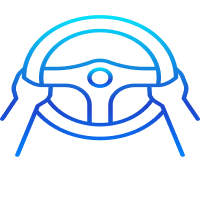 Experienced Drivers Who Know the Route
Navigating from Bangalore to Ooty can sometimes be challenging due to varying road conditions and traffic. However, with our experienced drivers, you can trust that you'll reach your destination safely and on time. They are well-acquainted with the route, ensuring a stress-free and pleasant journey.
Effortless Online Booking Process
Book Bangalore to Ooty cab service with us is incredibly convenient. Our user-friendly online platform allows you to reserve your cab in just a few simple steps. Enter your travel details, select your preferred vehicle, and make a secure online payment – it's as easy as that! No need for in-person visits or lengthy phone calls.

Discover Ooty's Hidden Gems
Exploring Ooty's Enchanting Attractions with Our Cab Service
Ooty is renowned for its natural beauty and attractions like Ooty Lake, Botanical Gardens, Doddabetta Peak, and more. With our cab service, you can explore these iconic destinations without the hassle of arranging transportation at each stop. We offer flexible itineraries, allowing you to make the most of your visit.
Read: Bangalore to Ooty Road Trip
When it comes to traveling from Bangalore to Ooty, Crown cab service stands out as the top choice. With competitive rates, comfortable vehicles, experienced drivers, and a user-friendly booking process, we're dedicated to making your journey memorable for all the right reasons. Immerse yourself in Ooty's natural beauty without the hassle of transportation logistics. Book your cab with us today and embark on a delightful journey from Bangalore to Ooty. Your adventure awaits!