Bangalore to Mysore Taxi Fare
Fare Sheet Round Trip 2023
| | | | | | |
| --- | --- | --- | --- | --- | --- |
| Cab | Passenger | Minimum Limit | Per KM | Driver Allowance | Booking |
| Swift Dzire/Etios | 4 Pax + 1 Driver | 250 Km | 12/- | 300/- Per Day | Book Now |
| Ertiga/Xylo | 6 Pax + 1 Driver | 300 Km | 16/- | 300/- Per Day | Book Now |
| Innova/SUV | 7 Pax + 1 Driver | 300 Km | 17/- | 300/- Per Day | Book Now |
| Innova Crysta | 7 Pax + 1 Driver | 300 Km | 18/- | 300/- Per Day | Book Now |
Outstation Taxi Rate – 2023
Are you planning a journey from Bangalore to Mysore and looking for a reliable and convenient transportation option? Look no further! Our Bangalore to Mysore cab service is your ideal travel partner for a comfortable and memorable trip. We'll explore why choosing our cab service for this route is the best decision you can make. From affordable rates to experienced drivers and an easy booking process, we've got you covered.
Read More: Bangalore to Mysore One Day Trip
Table of Contents
Bangalore to Mysore Day-Wise Taxi Fare
| | | | | |
| --- | --- | --- | --- | --- |
| Cab | 1 Day Tour | 2 Day Tour | 3 Day Tour | Book Now |
| Swift Dzire/Etios | 4710/- | 6900/- | 10350/- | Book Now |
| Ertiga/Xylo | 6180/- | 10680/- | 16020/- | Book Now |
| Innova/SUV | 6548/- | 10800/- | 16200/- | Book Now |
| Innova Crysta | 6915/- | 11940/- | 17910/- | Book Now |
Bangalore to Mysore Day Wise Tour Price
Read Blog: Bangalore to Mysore One Day Trip
Why Choose Our Bangalore to Mysore Cab Service?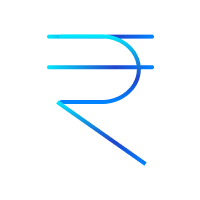 Affordable Rates and Transparent Pricing
When it comes to traveling, budget considerations are essential. We offer competitive and transparent pricing, ensuring you get the most value for your money. Say goodbye to hidden costs and unexpected expenses. With Bangalore to Mysore cab service, you know exactly what you're paying for, making your journey cost-effective and stress-free.
Comfortable and Well-Maintained Vehicles
Our comfort is our priority. Our fleet consists of well-maintained vehicles, designed to provide you with a smooth and relaxing ride. Whether you're traveling alone, with family, or in a group, we have the perfect cabs to suit your needs. Sit back, relax, and enjoy the scenic beauty on your way from Bangalore to Mysore.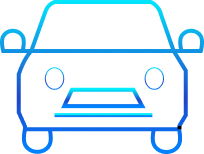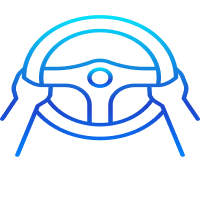 Experienced Drivers
Navigating from Bangalore to Mysore can sometimes be challenging due to traffic and road conditions. However, with our experienced drivers, you can rest assured that you'll reach your destination safely and on time. They are well-acquainted with the route, ensuring a stress-free journey.
Easy Online Booking
Booking Bangalore to Mysore taxi with us is incredibly convenient. Our user-friendly online platform allows you to book your cab in a few simple steps. Just enter your travel details, choose your vehicle, and make a secure online payment. It's that easy! No need to visit an office or make time-consuming phone calls.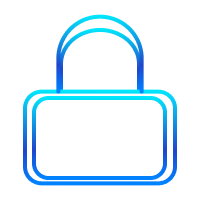 Safety Measures for a Secure Journey
Your safety is our top priority. We implement stringent safety measures, including regular vehicle maintenance and driver background checks, to ensure a secure journey. Travel with peace of mind, knowing you're in safe hands.
Exploring Mysore's Attractions with Our Cab Service
Mysore is a city rich in history and culture, with numerous attractions to explore. With our cab service, you can visit iconic places like the Mysore Palace, Chamundi Hill, Brindavan Gardens, and more, without the hassle of finding transportation at every stop. We offer customizable itineraries to make the most of your visit.
Distance and Route for Bangalore to Mysore Taxi
Route 1: NH 275
Traveling from Bangalore to Mysore takes around 2 Hours and 30 minutes covering the distance of 150 Km.
Road condition:
Road condition traveling from Bangalore to Mysore with cab is good. It is an enjoyable ride with nature at its best on this route.
Places to Visit in Mysore
Mysore Palace: Made in 1912 for the 24th ruler of Wodeyar Dynasty, Mysore place is one of the magnificent structure for tourist to visit and explore. It specially look beautiful during night when it glitters like gold.
Sri Chamarajendra Zoological Gardens: This place is famously know as Mysore Zoo. It was established 1892 for the royal and has big and small cats, aquatic animal and many other from the animal kingdom.
St. Philomena's Cathedral Church: This is the second tallest Church in Asia and was constructed to pay tribute to St. Philomena who was a Saint and martyr of Roman Catholic Church.
Sri Chamundeshwari Temple: Located at the height of 1000ft on Chamundi hills this temple which attracts lakhs of devotees from all over India.
Folklore Museum: Its is a part of Mysore University and has beautiful collection of folk art, products and articles.