One Way Airport Cab Bangalore
Travelling to or from Bangalore Airport and looking for a hassle-free and cost-effective transfer option? Look no further. Our One Way Airport Cab Bangalore services are designed to provide you with convenient and affordable airport transfers that save you both time and money.
The Convenience of One-Way Airport Transfers
One-way airport transfers have become the preferred choice for travelers seeking flexibility and cost-effectiveness. Whether you're heading to the airport for a business trip or arriving in Bangalore for a vacation, our One Way Airport Cab Bangalore services offer you a convenient and budget-friendly solution.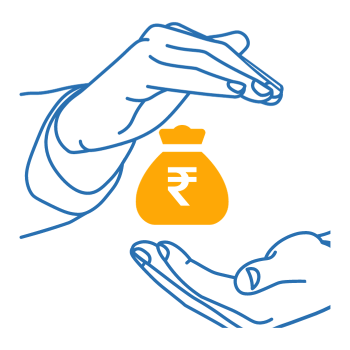 Affordable Pricing, Exceptional Service
We understand the importance of cost-effective travel, especially when it comes to airport transfers. Our One Way Airport Cab services in Bangalore are tailored to provide you with competitive rates without compromising on service quality. With transparent pricing and no hidden fees, you'll have complete clarity on your expenses.
Why Choose One Way Airport Cab Bangalore?
Prompt and Punctual
When it comes to airport transfers, timing is crucial. Our services are known for their punctuality. You can trust us to get you to the airport on time or pick you up promptly upon arrival.
Variety of Cab Options
We offer a diverse fleet of cabs to cater to your specific needs. Whether you prefer a compact car for solo travel, a spacious sedan for a family, or a larger taxi for group trips, we have the right option for you.
Professional and Courteous Drivers
Your safety and comfort are our top priorities. Our drivers are experienced, professionally trained, and uphold the highest standards of customer service. They are knowledgeable about the best routes to and from the airport, ensuring a smooth journey.
Clean and Well-Maintained Cabs
Hygiene and cleanliness are non-negotiable. Our cabs are regularly inspected, cleaned, and maintained to ensure you travel in a clean and comfortable environment.
Round-the-Clock Availability
We know that flight schedules can vary, and you may need airport transfers at any time of the day or night. Our One Way Airport Cab services are available 24/7, making it easy for you to book a cab whenever you need it.
One Way Airport Taxi: Ensuring a Smooth Transition
Whether you're arriving in Bangalore or departing from the city, our One Way Airport Taxi services ensure a seamless transition to or from the airport. You don't have to worry about the complexities of parking or the stress of navigating unfamiliar routes; our professional drivers have got it all covered.
Booking Your One Way Airport Cab
Booking your one-way airport cab transfer is quick and easy. You can make a reservation online through our website or simply give us a call. Provide us with your flight details, pick-up and drop-off locations, and choose your preferred taxi. We'll take care of the rest.
Budget-Friendly Airport Transfers
With our One Way Airport Cab services in Bangalore, you can enjoy cost-effective and comfortable airport transfers. Say goodbye to the worries of parking or expensive airport parking fees. Travel with ease and affordability, and start or end your journey stress-free.
Next time you need airport transfers, remember that cost-effective travel is just a booking away. Choose One Way Airport Cab Bangalore for reliable and budget-friendly airport transportation.