Beyond the bustling IT corridors of Bangalore lies a tranquil world of spirituality and serenity. If you seek a break from the city's chaos and wish to rejuvenate your soul, why not embark on a spiritual journey? Crown Cab offers the perfect mode of transportation for your weekend spiritual getaway. Here are some divine destinations worth exploring:
Ramanagara: Yoga and Meditation Retreat
A short ride with Outstation Cab takes you to Ramanagara, known for its serene ashrams and yoga retreats. Discover inner peace and spiritual enlightenment through yoga and meditation sessions amidst the picturesque rocky terrain.
Talakadu: Land of Temples
Hop into your Crown Cab and make your way to Talakadu, an ancient temple town steeped in history. Explore the temples submerged in sand, including the Vaidyanatheshwara Temple, and experience the rich spiritual aura of this place.
Melukote: The Spiritual Hill
Travel with Bangalore Outstation Cab to Melukote, a charming hill town known for its religious significance. Visit the Cheluvanarayana Swamy Temple and experience the tranquil atmosphere atop the hills.
Puttaparthi: Sai Baba's Abode
Embark on a spiritual journey with Crown Cab to Puttaparthi, the birthplace of Sri Sathya Sai Baba. Explore the Prasanthi Nilayam Ashram and participate in soul-soothing bhajans and meditation sessions.
Shravanabelagola: Gommateshwara Statue
A picturesque drive in your Outstation Taxi takes you to Shravanabelagola, home to the colossal Gommateshwara statue. Climb the 614 steps to attain spiritual insights and enjoy panoramic views from the hilltop.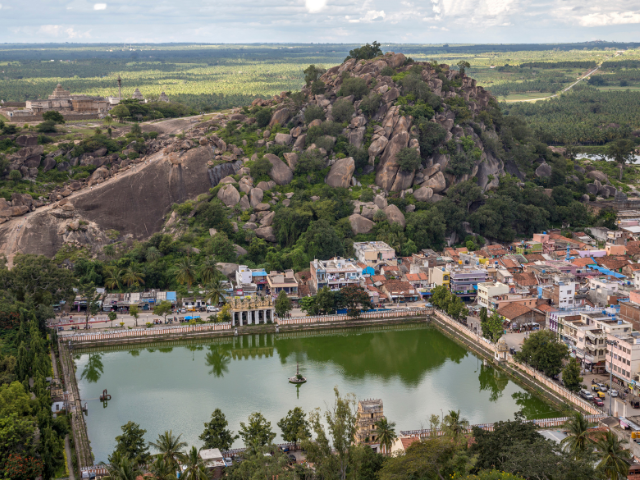 Kollur: Goddess Mookambika's Blessings
Travel to Kollur with Crown Cab and seek the blessings of Goddess Mookambika at the renowned Mookambika Temple. The serene surroundings of this temple town make it a perfect spiritual retreat.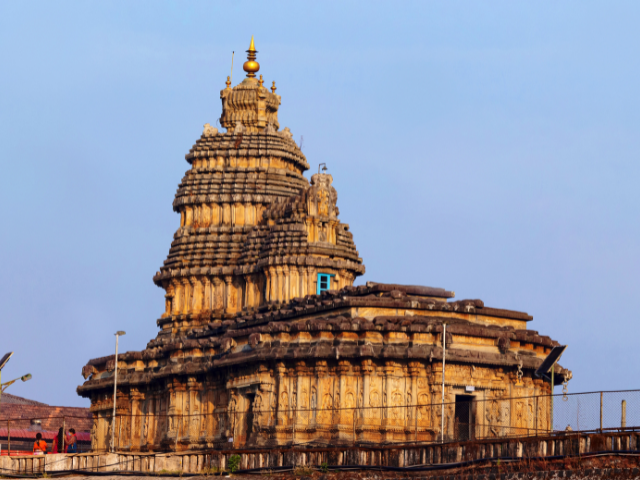 Sringeri: Adi Shankaracharya's Legacy
Visit Sringeri with your Outstation Taxi for a spiritual experience like no other. Explore the Sringeri Sharada Peetham, established by Adi Shankaracharya, and bask in the divine aura.
Hassan: Spiritual Architecture
Explore the spiritual architecture of Hassan, home to the Hoysaleswara Temple and Chennakesava Temple. A Crown Cab ride ensures you can immerse yourself in the intricate carvings and rich history of these temples.
Shivagange: A Spiritual Trek
Combine spirituality with adventure by heading to Shivagange. Crown Cab can take you to the base of this hill, where you can trek to the top and visit the sacred Gangadhareshwara Temple.
Nanjangud: Lord Shiva's Blessings
Take a cab to Nanjangud and seek the blessings of Lord Shiva at the ancient Nanjundeshwara Temple. The peaceful surroundings and spiritual vibes make it an ideal destination for a weekend escape.
Plan Your Spiritual Getaway
These spiritual weekend getaways near Bangalore, accessible via Crown Cab or Bangalore Outstation Cab, offer a chance to rejuvenate your soul and connect with your inner self. Whether you seek peace, divine blessings, or a break from the mundane, these destinations have something special to offer.
Before you embark on your journey, remember to check the availability of accommodations and the specific rules and regulations of the spiritual sites. Your spiritual escape is just a cab ride away, promising a weekend filled with tranquility and enlightenment.