Your Budget-Friendly Travel Solution
Traveling within Bangalore or to nearby cities doesn't have to be a drain on your wallet. If you're in search of affordable one-way cab services, look no further. Our One Way Cab Bangalore services are here to provide you with cost-effective and convenient travel options that won't break the bank.
The Convenience of One-Way Taxi
One-way travel has become increasingly popular for various reasons. Whether you're planning a business trip, a weekend getaway, or a visit to relatives, one-way cab services offer you the flexibility you need. You don't have to worry about returning the cab to the same location, which can save you both time and money.
Cost-Effective Pricing
We understand that budget-friendly options are essential, especially when it comes to travel. Our One Way Cab Bangalore services are designed to offer you affordable rates without compromising on quality. With transparent pricing and no hidden charges, you'll know exactly what you're paying for.
Why Choose One Way Cab Bangalore?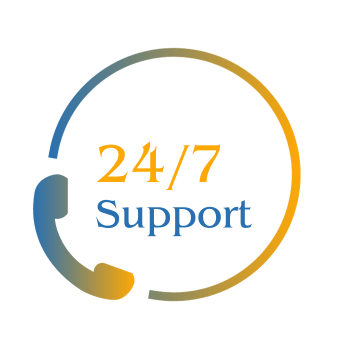 24/7 Availability
Whether you need a ride in the middle of the day or late at night, our one-way cab services are available round the clock. You can book a cab at your convenience.
Flexible Pick-Up and Drop Locations
Whether you need a ride from your home, office, or any specific location in Bangalore, our one-way taxi services can accommodate your needs. You can choose your pick-up and drop-off points, making it incredibly convenient.
Wide Range of Vehicle Options
We offer a diverse fleet of vehicles to suit your preferences and requirements. Whether you need a compact car, a sedan, an SUV, or a larger vehicle for group travel, we have you covered.
Trained and Professional Drivers
Your safety is our top priority. Our drivers are well-trained, experienced, and adhere to strict safety protocols. You can relax and enjoy your journey with the peace of mind that you're in capable hands.
Clean and Well-Maintained Vehicles
Our vehicles are regularly serviced and maintained to ensure a comfortable and hassle-free ride. We take pride in offering clean and well-cared-for cabs for your journey.
One Way Outstation Taxi: Exploring Beyond Bangalore
If you're looking to explore destinations beyond Bangalore, our One Way Outstation Taxi services are the ideal choice. Whether you're planning a trip to Mysore, Coorg, Ooty, or any nearby city, our affordable one-way options make it possible to reach your destination without the need for a return journey.
Booking Your Affordable One-Way Cab
Booking your one-way taxi with us is easy and convenient. You can book online or give us a call to make a reservation. Simply provide your pick-up and drop-off locations, choose your vehicle, and you're all set for a budget-friendly journey.
Affordable Travel, Memorable Experiences
With our Affordable One-Way Cab Services in Bangalore, you can travel affordably without compromising on comfort or quality. Enjoy the convenience of one-way travel, explore new destinations, and make your journeys memorable without worrying about the cost.
So, the next time you plan a trip, remember that budget-friendly travel is just a booking away. Choose One Way Cab Bangalore for a cost-effective and enjoyable travel experience.